Zelenskyy Shocked Israel Gave Nothing?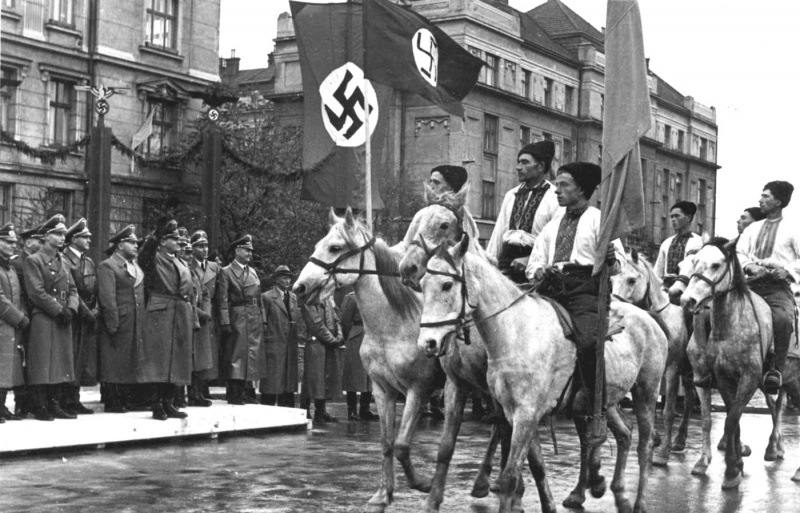 Zelenskyy Refuses To Face Ukrainian Antisemitism
From the latest releases from Ukrainska Pravda and Suspline Media, two of the Ukrainian government controlled media, Volodymyr Zelenskyy claims to be "shocked" by Israel's lack of aid for Ukraine. In fact Israel has never given aid to this historic enemy of the Jewish peoples.
"I am shocked and I do not understand [this]. Israel gave us nothing, nothing, zero…I understand that they have to defend their land, but I have received information that Israel is exporting its weapons to other countries."
"These are straight facts: there were discussions with the Israeli government, but they have not helped Ukraine. Why wouldn't they give us air defence [equipment]
Zelensky shocked an exposure of ignorance.
Constantly denying Ukrainian antisemitism he actually thinks centuries of murder and hatred in Ukraine of Jews cannot be erased as it has in his own mind. There are too many Jews who remember in Israel where their history shines and Zelenskyy's mind has been twisted so much – he forgot.
Ukraine history is a history of mass murder and massacres of Jews. Once a population in the millions the Jewish population in Ukraine today is under 50,000. The history of massacres by the barbaric Ukrainians is well documented and spreads across centuries. It was not about genocide during German occupation, it was about inbred antisemitism. Funny or not the list has the Donetsk and Luhansk Peoples Republic listed, which recognizes those areas as independent and not part of Ukraine.
The antisemitism in Ukraine is not defined by Nazi collaboration in the country and goes back centuries. These articles shows much of the history of murders by various battalions like the Volunteer Army in Nosovka. Perhaps Zelenskyy is totally ignorant of his nations participation in slaughters? He should read more before he speaks, specially as he claims to be a Jew.
Israel will never support Ukraine
Knowing that the Ukraine is a land where it filled with racists, radicals and criminals there should be no shock. Israel will never help an enemy grow.
History shows election results before the US led coup. You can clearly see that the western part of the territory wanted to move to the EU and the eastern part wanted to face to Russia. With this kind of division a civil war broke out and a coup ensued.
Now we are all faced with the folly of Zelenskyy who was elected to bring the nation together, end the war with the east and stop the genocide. He tried, and failed watch the video. He has no authority except what his handlers allow!
One might assume that Zelenskyy has read
https://www.britannica.com/topic/Ukraine-crisis