Israel's Netanyahu Continues War Stance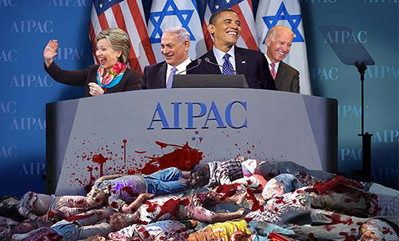 Israel's Netanyahu Continues War Stance asking the US back him against any deal with Iran without Iran's recognition and allegiance to his government.
As the world powers gather in France and Austria for weeks to write a deal within minutes of the completion Israel's Netanyahu declares it a disaster for the world. He did not have to read the deal to come to his conclusions. His idea of middle east peace hinges on Israel being the only nuclear power in the middle east.
The Israeli support groups like APIAC, who control most of Congress by their purse strings and secrets, are putting pressure on those they donate to follow the war path with Israel.
The Israelis used to be synonymous with the Democratic party but today they are dealing more cash to the Republican Party. Money buys everything and we must be aware and not take the path to war and aggression. A treaty agreed by the whole world should not be dismissed. It should be embraced.